Ripple (XRP) Price Prediction: Can XRP go to 50 USD?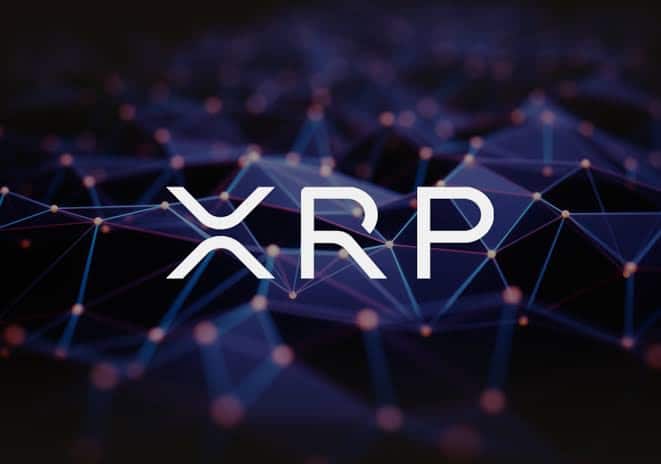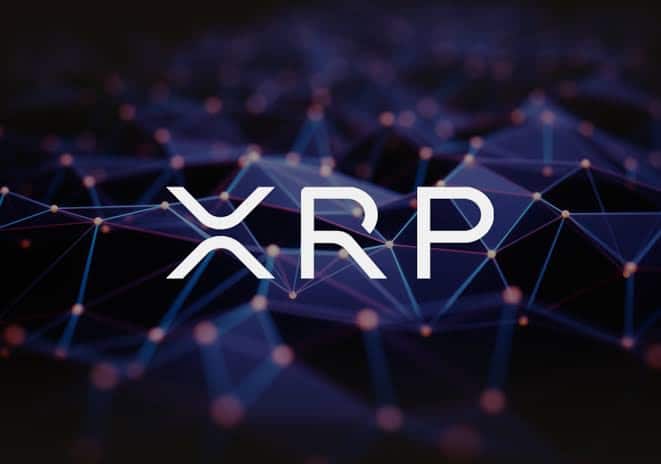 What is Ripple?
Co-founded by developers Jed McCaleb and Chris Larsen, Ripple is a technology that serves as a payment protocol as well as a cryptocurrency (XRP). Its release was back in 2012, via Ripple Labs Inc., a US based company.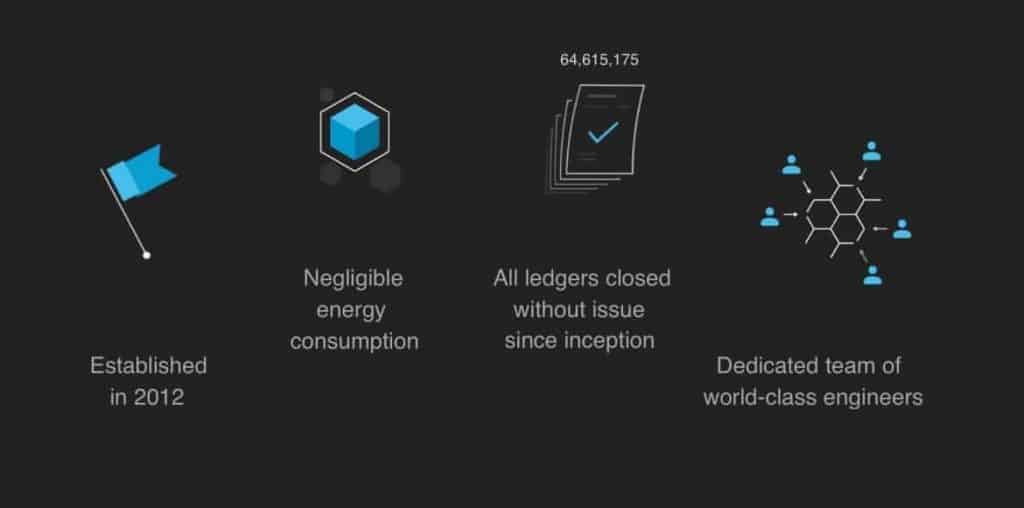 XRP is the intrinsic virtual asset on the XRP Ledger – a permission-less, open source decentralised blockchain platform that can confirm settlements in 3 to 5 seconds, and has 150+ validators globally.
As it is built on a decentralised blockchain technology, it does not need any intermediary and can be sent directly and conveniently. This also allows for quick and efficient payments.
XRP steadily manages 1,500 transactions per second, 24/7. Its network transaction fee in USD is 0.0001338, and market cap is $69.65 billion. Also, it is eco-friendly, and the XRP Ledger settles XRP settlements in an instant sans the costs of energy linked with proof of work (or mining).
What is XRP?
XRP is one of the best popular cryptocurrencies in the market right now. Ripple is an open-source distributed payment network, which helps every user to break free from traditional financial facilities. XRP is the native digital currency used in the Ripple's ecosystem. Ripple has often received criticism in the crypto community because it wants to bridge the gap between digital finance and traditional finance.
Cryptocurrency has caused a storm in the finance market with its rapid growth and popularity. "The future of finance" has certainly caused an uproar in the investment sector.
XRP Team: Who is behind Ripple?
 Ripple is the brainchild of Arthur Britto, Ryan Fugger, and David Schwartz. The first version of Ripple was launched in 2012, but its stable version launched in 2018. XRP was created by Ripple to be a speedy, cheap and scalable alternative to digital assets as well as conventional money systems like SWIFT. 
Recent Events surrounding Ripple in brief
All the events below are of 2021.
On 29 June, XRP was trading at $0.69284 at 5:21 p.m. IST. It was Ripple's biggest one-day percentage rise from 23 June, climbing up by nearly 11%. This pushed XRP's market cap by 2.18%.
As of 26 June, it was reported that Ripple's co-founder Jed McCaleb sold approximately 240 million XRP in the same month so far.
On 23 June, it was reported that Paraguay's Universidad Americana is to start accepting cryptocurrencies as payment, including Ripple, beginning from August.
As of 27 May, Ripple's payment network had been joined by Oman-based BankDhofar in order to link with India's IndusInd Bank to facilitate real-time mobile remittances.
How to buy XRP? 
XRP trades on over 100 global markets and digital exchanges.
Register at a trusted cryptocurrency exchange where you can buy XRP (Coinbase, Crypto.com, Binance) by signing up as a user if you don't have an account already.
Fund your account after KYC verification. Deposit money or any supported cryptocurrency for which you want to trade XRP.
Go to "exchange" tab and enter the amount of INR or other crypto that you would like to trade
Click on "buy XRP" to complete your transaction.  
XRP Price History
XRP has been in the market since 2013, but it did not witness any exceptional growth until 2017. The prices mostly surged up in 2021. Let's have a look at the year-wise prices of XRP: 
2013: How did XRP Price Perform in 2013?
XRP's earliest recorded price was $0.005874 on August 04 according to CoinMarketCap. The prices were initially set low to test the coin which was newly launched by the Ripple network. The prices did not witness any major change over the year. The year ending, when Ripple managed to spread a word about the coin in the market, the prices were recorded at $0.04 in December 2013. 
2014: What was XRP Price history in 2014?
XRP's prices were not fluctuating majorly. It was recorded as $0.02 at the start of the year on 5th January, which hinted that the platform needs to make changes for acceptance. Ripple tried to increase its liquidity and settlement capability by releasing its 1.3 version which promised stability, issuing a gateway bulletin for payment systems, and adding C++ in the system. The prices hiked up to $0.08 in April. But soon the efforts were drained by The Stellar Development Foundation (SDF) which published a post claiming flaws in Ripples's consensus algorithm. As a result, the prices further dropped to $0.01 by December. 
2015: How did XRP Price Chart looked in 2015?
XRP didn't have a good time with people and the crypto community not completely accepting the coin. The price was recorded on January 23rd as $0.016. The price of XRP in june 2015 was $0.006. The legal status of Ripple was unclear to the crypto analysts as well as the masses. In December,  The U.S Regulatory authorities charged Ripple with a fine of $7000000 for not complying with the Bank's secrecy acts. This led to a further decrease in price resulting in it to go below $0.004 by the end of the year. 
2016: How did XRP Price Perform in 2016?
XRP tried to recover from its controversy and the coin started with a low price. It was recorded to be $0.005 as on january 9th. The price saw a rise in February and reached  $0.008 on February 23rd. The price rise was not unreasonable. It was mostly affected by a tweet from the head of Ripple's regulatory relations, Sagar Sarabhai which stated that 12 banks used XRP as a cross-bridge currency and commented that "It worked beautifully". The currency further witnessed few lows and finally settled at $0.006 on December 24th. 
2017: What was XRP Price history in 2014?
The beginning of 2017 saw Ripple floating at a low rate. As of January 01, the price was recorded as $0.0063. There was a brief jump in the prices in March which resulted in the prices hiking up to $0.02. XRP reached a local high on May 16th when the prices reached $0.04.  The second quarter was XRP's first big break. Ripple's soaring prices were linked to the announcement that both American Express and Santander would utilize the currency's blockchain. XRP rocketed upward at the end of 2017 resulting in a price of $0.2447. 
2018: Downfall of XRP Begins 
On January 04 XRP hit $3.84 which is still it's all time high hiking up by 29%. But 2018 was a bad year for cryptocurrencies, especially in India. The prices further kept falling throughout the year. The rumours of crypto ban scared away potential users and investors. The prices spiked a little in September after a report said that the company would be rolling out xRapid. The prices hiked up from $0.46 to $0.69 in a week. But, that was not enough. The price of XRP dropped 82% in 2018 and ended up at $0.3510 which set a major fallback in the growth of Ripple. 
2019: XRP Price Continues to Fall
Ripple's CEO, Brad Garlinghouse was still optimistic about XRP's prices in 2019. The coin started with a price of $0.3, but saw a continuous fall in the prices later that year. It witnessed a spike in June and the price of XRP was recorded at $0.4 on june 27th. It was trading around $0.25 in September marking a 31.46% decline in the prices. 2019 wasn't a profitable year for XRP investors as it was still trying to recover from the after-effects of the bear market of 2018. The prices further fell down to $0.19 at the end of the year. 
2020: XRP's Price Revives
XRP received a fresh breath of life and was moving exceptionally well in 2020. On January 11th, the price was recorded as $0.2 which was a low start. In two months, the price of XRP  jumped  over 35% and hit $0.23. The prices further fell down to $0.18 in April and it seemed stuck there. Although the cryptocurrency sphere witnessed a boom in 2020, XRP didn't follow the trend in the first half of the year. The prices remained constant till August until it experienced a hike and reached $0.3. As crypto went into a bull market in the second half, XRP followed suit and cracked $0.75 in November. But the SEC lawsuit killed its momentum and sent the price back below $0.30 in December.
Pros of Owning XRP
The transaction fees are very low. Low transaction fees of 0.00001XRP per transaction. The prices are cheap and affordable. 

The  transaction speed is high and takes around 3-5 seconds. These are faster than most traditional financial services and also digital platforms. 

The platform offers a wide range of partnerships made of reputable financial institutions and professionals.
Cons of XRP
XRP is a centralized entity. Ripple controls most of the stake hence has more authority on transactions and developments.

XRP is mostly for  large corporations. The basic consumer and retail do not have much to gain from crypto.

Ripple is not very welcomed and accepted in the Crypto community because of its centralized nature. 
How to trade XRP with BTC, ETH, and USDT in 2021?
Below are some very general steps regarding how to buy XRP.
Step 1 – Open an Account with an Exchange
After you get a wallet, you must open an account on an exchange that supports XRP. Two major crypto exchanges that support XRP are CEX.IO and Changelly.
Step 2 – Verify your Account
If you do not have any trading activity, you will be required to verify your account as you are a new user. Hence, after you register on the exchange, you must follow the necessary verification steps to continue.
Step 3 – Buy XRP with Fiat Currency
Now you must login to your account on the chosen exchange, search for XRP, and buy the coin as required. You can then withdraw your XRP to the digital wallet you opened prior to the purchase.
XRP FAQs:
What is the difference between Ripple and XRP?
Ripple is a technology firm that serves as a payment protocol. It offers methodical solutions to send money worldwide without any intermediary, which makes the settlement easier, quicker and trust-less.
XRP is a self-sustaining virtual asset on the XRP Ledger – a permission-less, open source decentralised blockchain platform that can confirm settlements in 3 to 5 seconds, and has 150+ validators globally. The XRP Ledger was created independently from Ripple and hence, it is not controlled or owned by Ripple.
What is RippleNet?
RippleNet is a network that solves the three key issues with payments, i.e., transparency, liquidity management, and speed and certainty.
Why does the price of XRP change so much?
Like any other cryptocurrency, XRP is volatile and its price is influenced by market dynamics.
XRP Price Prediction: July 2021-2025
XRP Price Prediction 2021: August, September, October, November, December
What is the price of XRP is going to be by the end of 2025. We have predicted XRP's price month wise.
XRP Price
By Month

Highest




Possible




Price


(in USD)

Lowest




Possible




Price


(in USD)
August, 21
0.7
0.51
September, 21
0.6
0.41
October, 21
0.5
0.39
November, 21
0.8
0.53
December, 21
1.3
0.87
XRP Price Prediction 2021, 2022, 2023, 2024, 2025
XRP Price




By Year

Highest




Possible




Price


(in USD)

Lowest




Possible




Price


(in USD)
2021
1.84
0.2
2022
2.3
0.4
2023
3.5
0.8
2024
4
1
2025
5
1.5
XRP-BTC Price Prediction
In the XRP-BTC chart, there is no clear sign as of now. So shorterm I am neutral. I will wait for BTC to show a clear sign before taking any position in XRP. 
XRP-USD Price Prediction
XRP USDT is still looking bearish. However it is near a very strong support. How XRP-USDT will perform will depend a lot on how BTC performs in the near future. XRP is currently trading at 0.64 USD. If it falls below 0.54 USD, it could go to 0.44 USD. 
Can XRP Reach 50 USD?
I do not see XRP touching 50 USD anytime soon. For XRP to reach 50 USD, it needs to do 80x from where it is right now. To me XRP is more of a hype. We are in 2021, and we already have better products. Plus, they are already fighting legal issues against SEC. I do not have much expectations from XRP. The co-founder, himself has been selling a lot of XRPs every month. 
Should you buy XRP in 2021?
There are more than 11,000 cryptocurrency available in the crypto sphere as of now and people are often bewildered when it comes to investing in one or few of them. In this article we will talk about Ripple, one of the best and leading crypto which is worth investing in. XRP is currently listed as the #6th best cryptocurrency on CoinMarketCap. 
I would suggest look for better altcoins. You have too many options other than XRP. Gone are those days when XRP used to be favourite coins for many crypto investors. Look into Solana, Polygon, Fantom and many other altcoins. I would definitely not buy XRP in 2021.
Disclaimer: This article on 'XRP Price Prediction 2021 to 2025' is based on the AI prediction. Please do not consider any of the mentioned price as the final future price. This content is foe education only. Please DYOR before investing.
More articles for you: