What is Bitcoin Dominance?

By market capitalization, Bitcoin is the most valuable cryptocurrency in the world and accounts for a sizable chunk of trading activity on the cryptocurrency exchanges. 
What is Bitcoin Dominance?
The ratio of the market capitalization of Bitcoin to the other cryptocurrency marketplaces is used to describe Bitcoin dominance. To put it another way, Bitcoin Dominance is a metric for how much of the entire market capitalization of cryptocurrencies is made up of Bitcoin. You may learn more about the trend of BTC and alternative currencies with its help.
Assists with comprehending the trend of Altcoins
The element of Bitcoin Dominance that is most important is that it enables you to determine whether alternative currencies are experiencing an uptrend or a downturn relative to BTC.
When the dominance of Bitcoin increases, altcoins generally depreciate in value relative to BTC.

When the dominance of Bitcoin declines, alts as a whole appreciate in value relative to BTC.
This implies most of the time, you should invest in Bitcoin while Bitcoin Dominance is rising and in alternative assets when it is falling. In crypto bull markets, a steep and steady decline in dominance typically occurs due to the tendency of ferocious bull markets to drive alt capitalizations higher than Bitcoin. The same goes for a change in this pattern, which is typically a sign of a bear market. Since it is ultimately just one tool in a trader's arsenal, Bitcoin Dominance can, of course, have a variety of effects on a variety of time frames.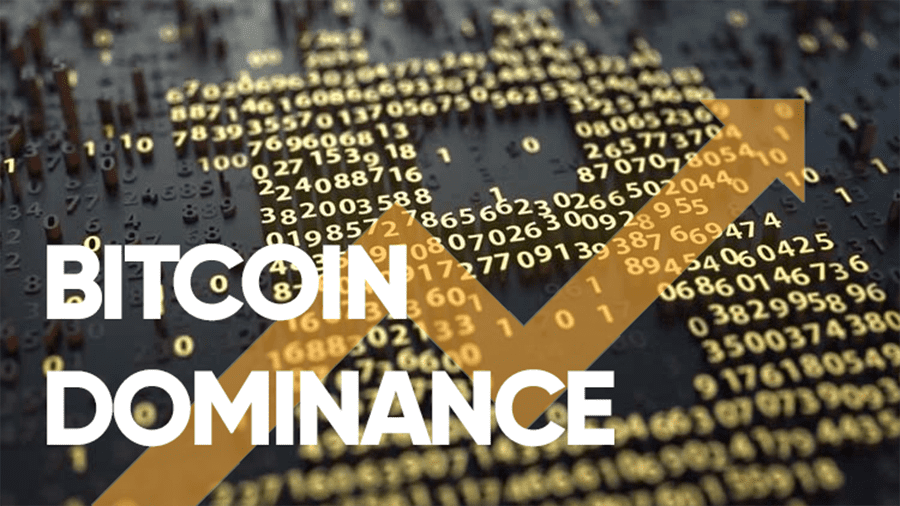 Although the dominance of Bitcoin is a fascinating statistic to examine, it is important to remember that this statistic does not accurately reflect the true value of the cryptocurrency, particularly in light of forked and premined coins that have an extremely unnatural impact on the total market cap. It is also important to note that the market cap does not necessarily indicate an increase in cash flow. It is merely an assessment based on the active supply and the going rate of the market.
The dominance of Bitcoin was about 100 percent when it was the only cryptocurrency that could be traded on exchanges. Since there are more cryptocurrencies in the market now than ever before, its dominance is undoubtedly less than 100%, but it is neither a good nor a bad thing. It is merely a tool that might help us gain a clearer understanding of the direction in which the crypto space is headed.
However, it is crucial to understand how to read the Bitcoin dominance chart. Additionally, this is only one indicator; in order to make an accurate market prediction, you should always conduct your own research and ensure that you have access to a variety of indicators when it comes to your trading decisions.