Shakepay has raised $35M in Series A Funding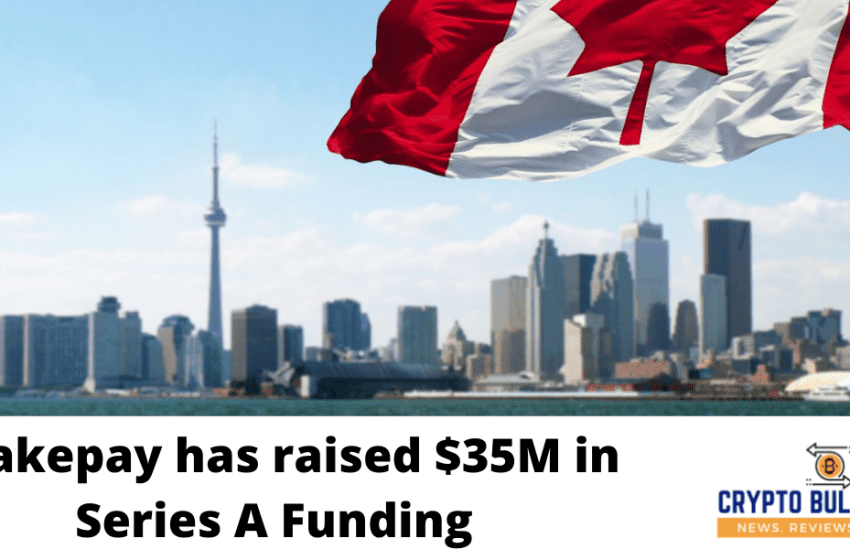 Bengaluru, January 20th, 2022: Shakepay, a bitcoin business, secured a Series A fundraising round of $44 million Canadian dollars ($35 million). It is a Montreal-based Bitcoin (BTC) business, which has recently raised $35 million from investors, causing fresh shake-up in the financial sector. The new finance from QED Investors, a venture capital group based in the United States, values the business at $251 million.
About Shakepay
Shakepay is a financial technology firm established in Montreal that delivers wealth-building solutions. Shakepay connects Canadians from across all sorts of backgrounds, from university students to pensioners, towards the digitalization developed on the Internet.
The company empowers Canadians to attain financial independence with the most secure form of money ever created: bitcoin. Their goal is to bring Canadians in a Bitcoin Golden Age by expediting its universal acceptance. Shakepay, which was founded in 2015, also allows you to buy Ether (ETH).
The business is making the money by charging a markup when consumers purchase as well as sell Bitcoin, rather than collecting commissions or transaction fees. The company sells Bitcoin to its consumers as well as purchases it from them, unlike some other crypto markets where users purchase and sell to one other. Shakepay, on the other hand, aspires to be something more than an exchange.
With under $1 million in venture capital, the company has expanded to support over 900,000 Canadian customers. Shakepay co-founder as well as CEO Jean Amiouny said that the company learned "the opportunity is so much bigger" than it first believed during the preceding years.
Toronto-based Golden Ventures, New York-based Broadhaven, Mistplay founder Henri-Charles Machalani, Ada co-founder Mike Murchison, Jevon MacDonald, Mark MacLeod, as well as Shopify product and engineering leaders Dan Debow as well as Farhan Thawar all contributed to Shakepay's Series A funding.
As per its blog on the official website, in March of the last year, the company gained 1% of the Canadian population, or 380,000 people, and then in November, it hit 2% of the population. In 2021, the firm's user base increased by 381 percent. Canada is growing increasingly pro-Bitcoin. According to a recent study, 62% of Canadians would like to be paid in cryptocurrency by 2027, and a Bitcoin ETF was created in Canada late the year before.
In the official release, Jean Amiouny outlined the organisation's objectives:
Shakepay is happy to welcome QED Investors, who do have extensive experience in financial technology business and therefore will back Shakepay's mission to be a pioneer in financial applications that enable Canadians attain financial riches by investing in Bitcoin, through the Series A funding."
That means, the company intends to use "the majority" of its Series A funding to help introduce new products. For the time being, Amiouny thinks Shakepay's valuation is excellent, although he feels the Montréal crypto business still has "a long road ahead to really go." He remarked, "A lot of us at Shakepay are indeed very excited for the future."