Dragonbite (BITE) Helps You Turn Your Idle Reward Points into Crypto: Project Review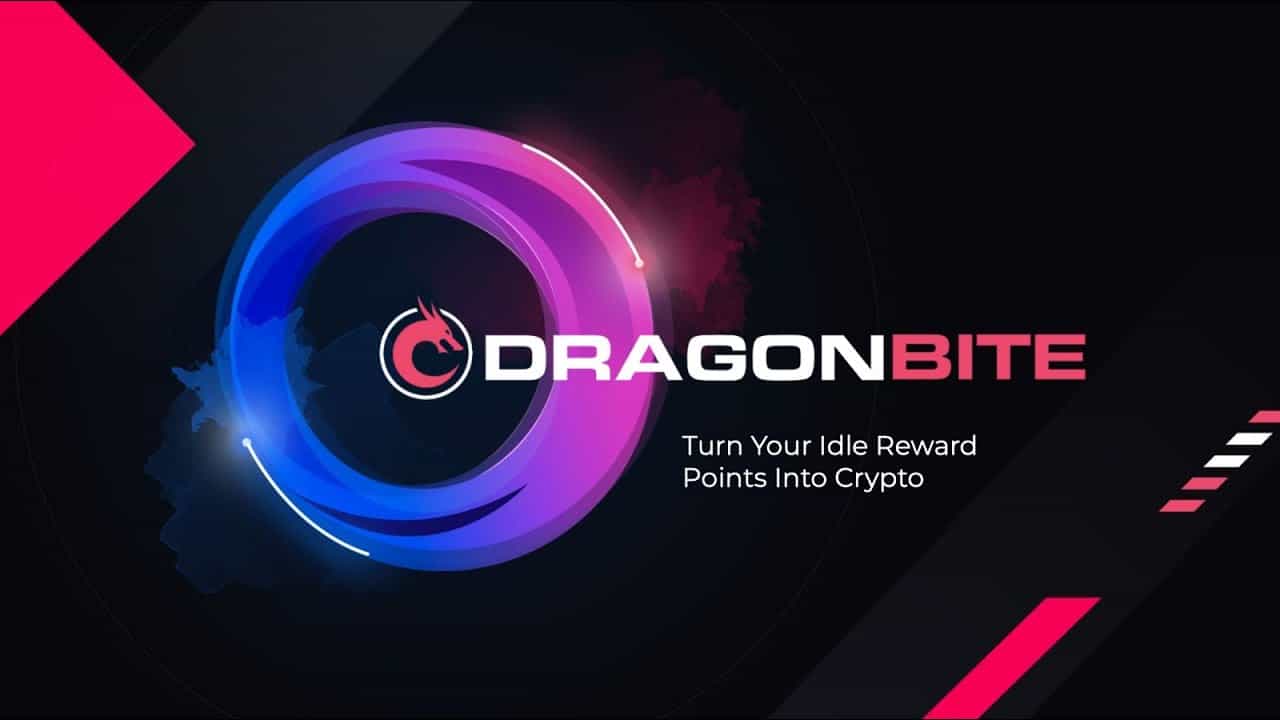 Dragonbite is the first universal digital asset management platform , i.e. an app that lets you buy, sell, send, spend or convert your digital assets into cryptocurrencies that never expires.
The loyalty points that you've been holding for long, like e-vouchers, in-game-assets, e-coupons, gift cards and cryptocurrencies, have finally found a platform to be utilised, traded, exchanged or swapped for your benefits.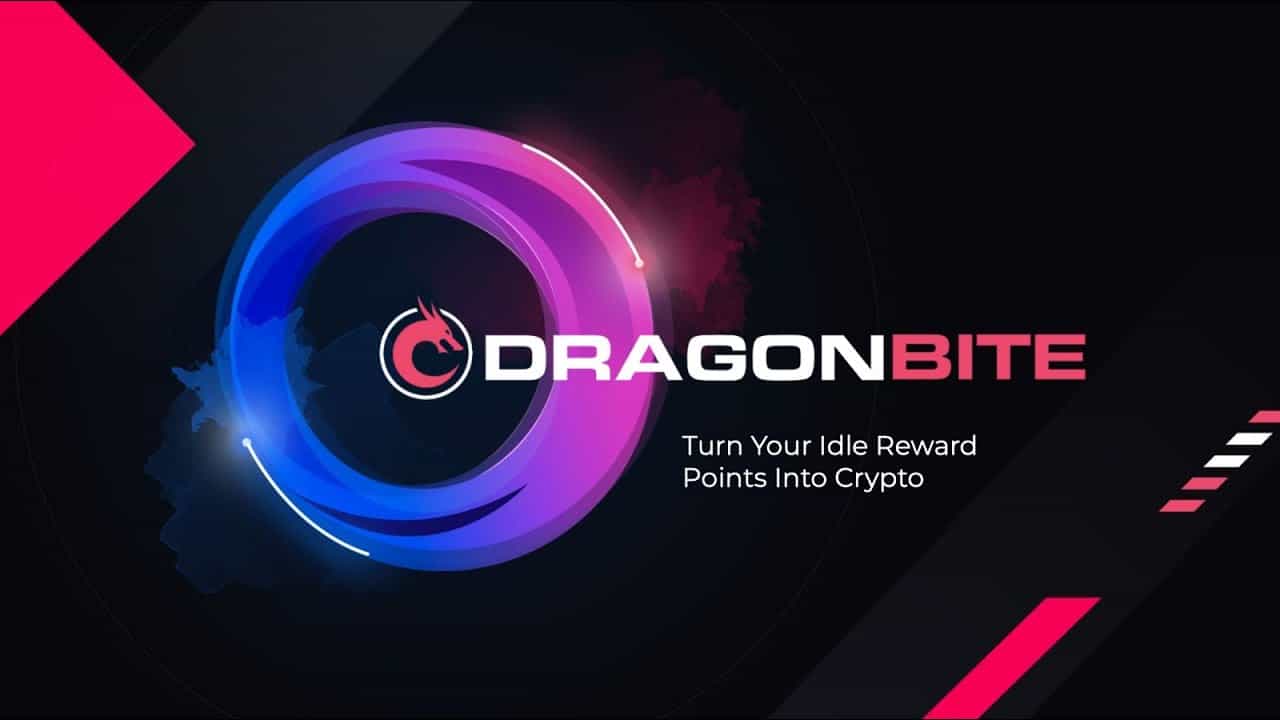 What does Dragonbite do?
Dragonbite makes it more convenient for you to use your loyalty programs for your profitability. According to Deloitte's research , 95% of people earn digital assets but only 7% of them are utilised. Hence, the need for an app that solves your utilisation problem was eliminated by creating Dragonbite.
What we have liked so far about Dragonbite?
Dragonbite intends to provide a one stop-shop for members to manage their digital assets. Dragonbite looks like an interesting project. Dragonbite already has over 5000 merchants as partners that connects over 1Million customers. Dragonbite is already a business running since 2019.
We have liked them so far. Here's why:
1.The User's get constantly defrauded by centralised loyalty programs
The consumers are often annoyed at the barriers they have to face while redeeming their digital assets. Before they gain the proper benefits or fulfilll the required terms and conditions, their loyalty programs expire. This leads to waste of a digital asset and instead of benefitting the user, it gives the due advantage to the retailer or advertiser.
Dragonbite Helps the users to collect and manage their digital assets in one app. It allows the user to exchange or convert them to BITE coins. These BITE coins neither expire nor create any hurdles in redeeming them.
2.Integration with cryptocurrency
Despite the hubbub around cryptocurrency in the past 4 years, 90% of people still don't hold any sort of crypto with them. Similarly, even though 95% of people earn points on a regular basis, only 7% of it is utilised.
2 problems ? 1 solution. Dragonbite
Dragonbite encourages people to use crypto by converting digital rewards to cryptocurrencies. The loyalty programs held in your phone can now be your first step towards holding crypto.
Dragonbite makes it simple and easy to unlock the values in your phone and convert them to usable cryptocurrencies.
Therefore, cryptocurrencies gain value and Dragonbite attains more promotion.
3.Utilising the Digital assets
Millions of dollars are stored in your phone and your inability to redeem it leads to a huge loss. Various apps, gaming industries and websites offer you lots of e-coupons, vouchers, discount rewards and gift cards. These digital assets are monetized as they are a part of loyalty programs. The greater the demand, the higher is the value.
Dragonbite helps you to sell, swap , exchange or trade your digital assets. The gift cards getting wasted on your phone can be put to work now. Earn profits without wasting your valuable vouchers.
Dragonbite Ecosystem: How does it work?
Dragonbite is a platform working on a Dual Token system. It has 2 major components. They are :
BITE – The Utility Token
BITE tokens are distributed to consumers for their contribution to the platform. The users can contribute by selling, buying, exchanging, trading or swapping digital assets. The BITE can provide various economic encouragement.
1. It is an incentive token .
2. It is rewarded to actively participating users.
3. It is a financial asset.
4.Business activities will be charged with BITE and distributed to users.
BITE Points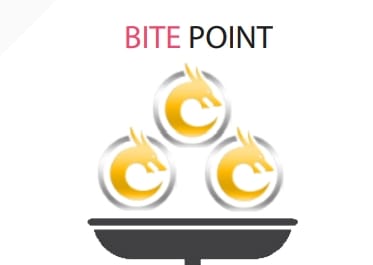 BITE point is a medium of exchange between digital assets. It is backed up by cryptocurrency.
1. A medium of exchange for assets on Dragonbite .
2. Each digital asset is given a special market value by BITE point.
3. It also acts as storage and value of a token.
4. The exchange rate is established at 1:1 US dollars.
BITE point can be used by more than 50000 partners and merchants.
Dragonbite Team: How Eligible they are?
The CEO, Mickael Costache is the Regional Director for the Middle East, Asia and Africa at Espeo Blockchain, one of the leading blockchain development and consultancy studios in the world. Mickael is also an ICO advisor, working mainly with companies based in Asia.
Elvan is a serial entrepreneur, investor and ex-private banker. He is the Co-Founder of Cryptotal.io, a payment infrastructure for cryptocurrencies.
The team also consists of other advisors, CFO and CTO. Team is public and looks experienced.
They also have got Ekaterina Volkova from RioDefi advising them. Dr. Amanda Lim, Vice President of the Association of Blockchain Development is their marketing advisor.
If we look at their Ecosystem partners, we can see reputable names from the blockchain industry like Mantra Dao, Hextrust, RioDefi, Plutos, Asiatop, Timesbank, Labs Group and many others.
Dragonbite Tokenomics
Tokenomics include distribution of tokens. The official token of Dragonbite is BITE.
ALL DISTRIBUTIONS OF DRAGONBITE TOKENS ARE SUBJECT TO THE TERMS AND CONDITIONS RELATING TO TOKEN SALES ("Ts & Cs") AS PUBLISHED FROM TIME TO TIME ON THE DRAGONBITE WEBSITE.
Token Symbol: BITE
Token usage: Token can be used in the ecosystem
Total Token Supply: 1,000,000,000 BITE
Dragonbite Fund Rasing
Total number of tokens: 1B
1. Seed Round: Dragonbite raised $ 480,000 of capital at 0.016 USD from seed investors. 10% of the tokens will be unlocked on Day 1 itself , i.e.$ 3,000,000 worth of tokens. The total amount of token sold in the seed round is 30,000,000
2. Private Round: 15.40% of tokens were sold out in the private Round at 0.018 USD. Dragonbite raised $2,772,000 of capital. 15% of tokens will be unlocked on the first day. The total amount of tokens sold in private round is 154,000,000.
3. MANTRA DAO Launchpad: It was held on 3rd June 2021 from 12:30pm. Dragonbite raised $160,000 of capital at 0.02 USD. 0.80% of tokens (8,000,000) were sold. 25% of tokens will be unlocked on the first day , i.e. 2,000,000.
4 . Polkabridge Launchpad: It started on 9th June 2021 and is scheduled till 11th June. 0.40% of tokens amounting to $4,000,000 were bid. Dragonbite would be raising a capital of $1,000,000 at a price of 0.025 USD. 100% of tokens will be unlocked on day 1.
5. DuckDAO Launchpad: DuckDAO token sale started on 9th June and will continue till 11th June 2021. 0.40% of tokens (4,000,000) will be sold. Dragonbite would be raising a capital of $1,000,000 at a price of 0.025 USD. 100% of tokens will be unlocked.
The allocation of tokens is split amongst 8 groups and was divided in this way to incentivize development, usage, and the sustainability of the DragonBite ecosystem for all involved token holders.
Initial listing marketcap will be a little less than 1Million. 
DragonBite Introduction Video
How to Buy DragonBite (BITE) Tokens?
BITE Tokens are not yet available for everyone to buy. You could buy through the IDOs. Do check out their telegram for the latest update.
BITE will get listed on Uniswap on 11th June 2021.
Dragonbite Video Review
Dragonbite: Should You Invest in this Project?
Dragonbite has emerged as the Saviour for your digital assets. It initiates at solving a real world problem of underutilized loyality points and other digital assets worth millions of dollars on your phone and convert them into cryptocurrency that never expires. This app brings along a massive opportunity to use your underused vouchers, coupons, gift cards, and loyalty programs. 
With Dragonbite, you will never have to worry about your loyalty points expiring. It motivates you to sell or swap your loyalty programs without wasting them.
Dragonbite already has more than 50000 merchant partners with 1 M users already. It has shown great signs towards rapid growth. It aims at providing the best and the most unique service to its users. 
Inshort, a perfect use case solving a real problem.
We definitely find Dragonbite a good project to invest in. 
Our Ratings to Dragonbite: 3.5/5

Disclaimer: Cryptocurrencies returns are subject to market risks. Please DYOR before investing.